News
Sheffield Local News: Liberal Democrats Bloodbath As Labour Consolidates Power, Sheffield City Council Local Election Results 2012
In total 130,246 votes were cast (32.8%) across Sheffield's 28 wards, which resulted in Labour gaining 9 seats from the Liberal Democrats leaving the parties as - Labour with 59 councilors, Liberal Democrats 23 and Greens with 2. On face value the results in relation to the national vote don't look as bad, however the current councillor standings mask the actual meltdown that took place as the Lib Dems were only defending 15 seats and therefore suffered a 60% loss, which follows on from the 2011 bloodbath when the Lib Dem's also lost 9 seats to Labour giving them overall control of the Council.
At the current rate of attrition the Liberal Democrats will be down to single digits within a couple more years.
The most notable loss of the evening was that of the Leader of the Liberal Democrats Paul James Scriven.
The bottom line is that the Liberal Democrats are having their activist base systematically destroyed all for the sake of Nick Clegg and a few Lib Dem MP's having chauffeur driven cars and other perks of the job, which will have huge ramifications for their presence during he next General Election. Given the rate of meltdown it is highly unlikely that the coalition will last until May 2015.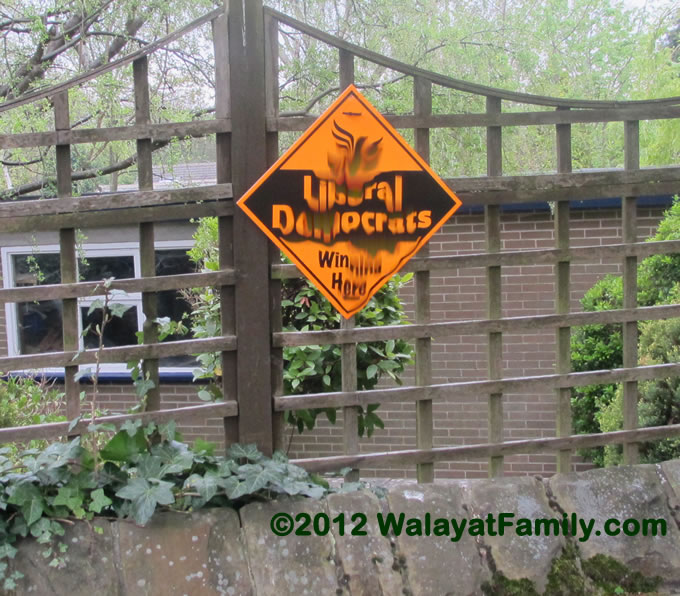 LIBERAL DEMOCRAT LOSSES
Beauchief and Greenhill
Lib Dem Loss - Steve Ayris, Liberal Democrat
Labour Gain - Roy Munn, Labour Party
Broomhill
Lib Dems Loss - Paul James Scriven, Liberal Democrat
Labour Gain - Jayne Patricia Dunn, Labour Party
Hillsborough
Lib Dems Loss - Jonathan Graham Harston
Labour Gain - George Lindars-Hammond
Mosborough
Lib Dem loss - Gail Smith
Labour Gain - Tony Downing
Nether Edge Ward
Lib Dem Loss - Iltaf Hussain
Labour Gain - Nikki Bond
Stocksbridge and Upper Don
Lib Dems Loss - Jack Clarkson
Labour Gain - Richard James David Crowther
Walkley
Lib Dems Loss - Diane Wainwright Leek
Labour Gain - Neale Gibson
West Ecclesfield
Lib Dem Loss - Alan Hooper
Labour Gain - Adam Hurst
LIBERAL DEMOCRAT HOLDS
Crookes
Dore and Totley
Ecclesall Ward
Fulwood
Graves Park
Stannington
Full results for all wards here -
By Nadeem Walayat
Copyright 2012 WalayatFamily.com - All Rights Reserved