News
Sheffield Local Issues: Canon Dr Alan Billings Labour Party South Yorkshire Police Crime Commissioner Candidate
Dr Canon Dr Alan Billings is one of 4 short listed Labour party candidates for South Yorkshire Police Crime Commissioner whom labour party members will vote on during the summer.
Canon Dr Alan Billings is a retired Anglican priest who has served at several churches including Sheffield where he was the Deputy Leader of the City Council. Confirmation of his candidacy remains pending as of writing.
The other candidates includes Kash Walayat, Cllr Shaun Wright and Meredydd Hughes.
Kash Walayat Candidate Statement
I have over 25 years at senior management level within both public and private sector areas relating to Policing, Education, Housing, Health and Central & Local Government. This experience means I am well qualified to address the tremendous challenges facing the police resulting from the current economic downturn whilst delivering an efficient and effective strategy to reduce crime;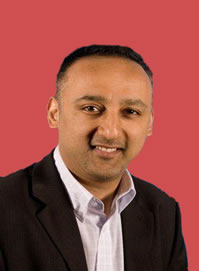 I strongly believe I am the best Police and Crime Commissioner candidate for Labour in this area because of the following:
I have the full range of competencies and senior management hands on experience at a strategic level for improving the service delivery, this includes direct responsibility for management of multi-million pound budgets, corporate governance and staff resources.   
Through my extensive experience on community projects, my political activity in the Labour Party and work, I am able to demonstrate that I have the required strategic, operational, and community experience for this role.   I believe I have the necessary breadth and depth of political acumen, sector knowledge and leadership skills to improve organisational performance, connect with the public and ensure a reduction in crime and best quality outcomes for people.
I care greatly for South Yorkshire and want to ensure all the residents of this area get the greatest benefit possible from the police and criminal justice services.  I will fight tirelessly to ensure South Yorkshire gets the best deal. 
My priorities would be to:
Reduce and prevent crime and the perception around the fear of crime.

Improve the Police service performance and maximise effectiveness of existing resources and technologies.

Strengthen visible neighbourhood policing and address antisocial behaviour.

Engage with the public, Labour party members and connect with all communities and victims of crime.
My Commitment and Determination – as a candidate, I have recently resigned after 25 years service as a senior civil servant with the Department for Education and chair of a housing company.
PERSONAL STATMENT: 
Personal – I am married with 4 children, born and educated in Sheffield.  Having worked extensively across Sheffield, Rotherham, Barnsley and Doncaster I am in touch with communities;
Community Work - I am an former Labour councillor,  trade unionist, former area panel chair, former school governor, ward officer and charity chair.  A trained carer, I understand the needs of vulnerable people and the elderly;
South Yorkshire Police Authority – I was appointed for my professional skills and expertise as an independent member in 2007; having previously served as a Labour member in 1997 I continue to provide that important accountability element in policing;
email: Kashaf4PoliceCommissioner@Walayat.co.uk
http://walayat4police-commissioner.co.uk/
Copyright 2012 WalayatFamily.com - All Rights Reserved