News
Sheffield Local News: Meadowhall Christmas Shopping, Where Are the Shoppers?
Last Saturday December 17th was hyped across the broadcast media as being "Super Saturday" which was forecast to be the busiest shopping day of the year based on research by online comparison site Kelkoo.
However, reality does not match expectations at one of Britains largest shopping malls Meadowhall Sheffield, where the question I kept asking was where are the shoppers?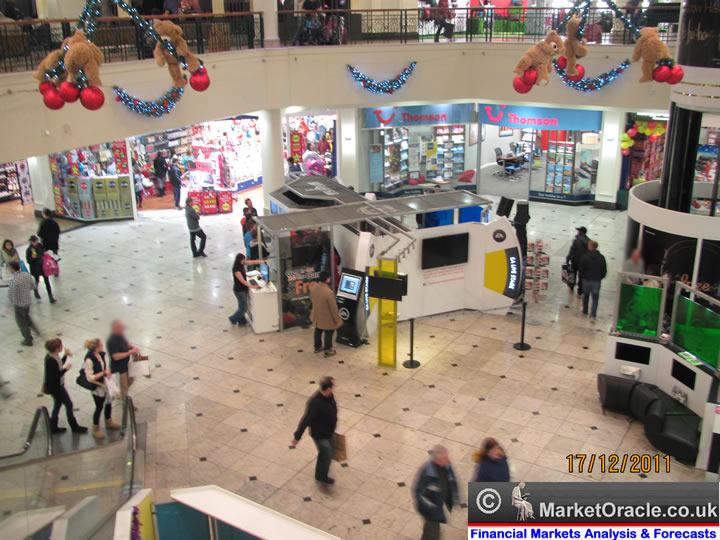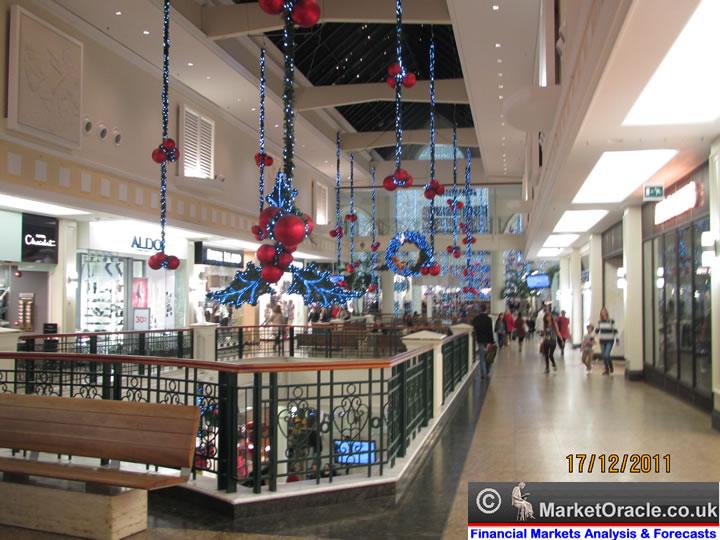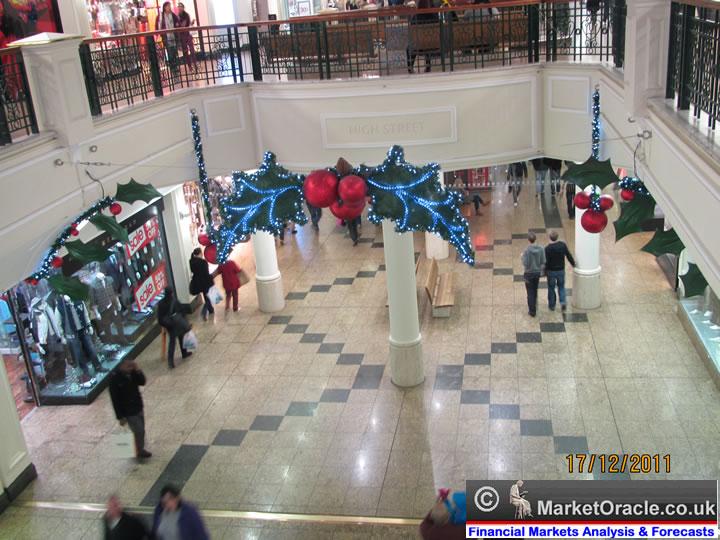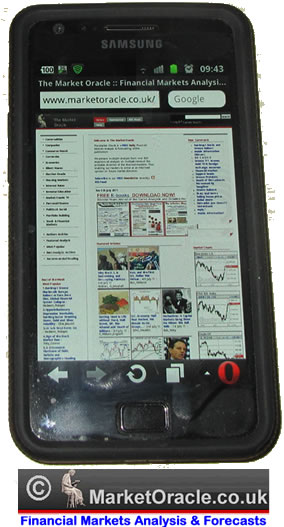 Many shoppers appeared less eager to buy and were more focused on making price comparisons on their smart phones as they used stores as effective showrooms to finalise their online shopping lists in time for delivery for Christmas, which is not so surprising given that the same goods can be bought for as much as 1/3rd cheaper online than in the stores, which is part of a decade long accelerating trend against which no high street retailer can win and will eventually also lead to the demise of many UK shopping malls, and perhaps not so many years from now even the mighty Meadowhall itself could disappear into the retail history books just as many giant shopping malls across the United States have been abandoned or demolished.
Meadowhall Christmas Shopping Times
The shopping mall during most of December is open weekdays 10am to 11pm, Saturday 9am to 8pm and Sunday 11am 5pm
Christmas Holiday timings are - Eve 9am to 4pm, Boxing Day 9am to 8pm, 27th-30th 9am to 10pm
New Years Holiday timings are - Eve 9am to 4pm, Day 11am to 5pm, 2nd Jan 11am to 6pm
Retail Sales
When the retail sales figures start to come through during the coming weeks, I expect "Super Saturday" as for most of December will likely turn out to be a bad month for consumer spending as consumers tighten their belts ahead of what looks like a bad economy during 2012, which will put many retailers who on the edge of bankruptcy so watch for many retailers to go bust during early 2012.
On a bright note, distressed retailers should give shoppers opportunities to pickup deeply discounted bargains during the post Christmas sales, which I will take a close look at in the run upto Christmas.
By Nadeem Walayat
Copyright 2012 WalayatFamily.com - All Rights Reserved