News
Sheffield Local News: Police Arrest Sheffield Tree Protester on Meersbrook Park Road. The Star Reports Officer Injury
The Sheffield city council and it's contractor Amey remain determined to fell Sheffield's biggest trees apparently because the councilors signed a contract that contained a clause that x number of trees would be felled by y date, and so virtually every working day sees hundreds of Sheffielders out on the streets attempting to defend Sheffield's remaining big trees after near 6,000 have already been felled to date with tens of thousand of people supporting the campaign across several facebook groups.
Today saw witness to the Police arresting a tree protestor on Meersbrook Park Road for allegedly obstructing the highway.
However. that is not the whole story for the mainstream media "The Sheffield Star" is painting a picture of the police officer(s) being subjected to an angry mob and being assaulted and injured!
"A man has been arrested today for allegedly attacking a police officer during a protest over tree felling on a Sheffield street."
"Tempers reportedly flared between a group of protesters and police in Meersbrook Park Road, Meersbrook, at 12.20pm."
"The officer suffered minor injuries during the incident which did not require hospital treatment."
However, this does not match video evidence of what actually happened and its aftermath. For one thing the protestors were out numbered by the HiViz Amey Security who appeared itching to intervene, i.e. kept prompting the police officers so that they could be allowed to more forcible intervene.
Also the police officer was clearly NOT injured by any stretch of the imagination and therefore the Sheffield Star in my opinion is reporting FAKE NEWS. Anyway you can watch the video and make up your own minds on whether or not the Police officer was injured as The Star reports.
And here are a few stills from the video: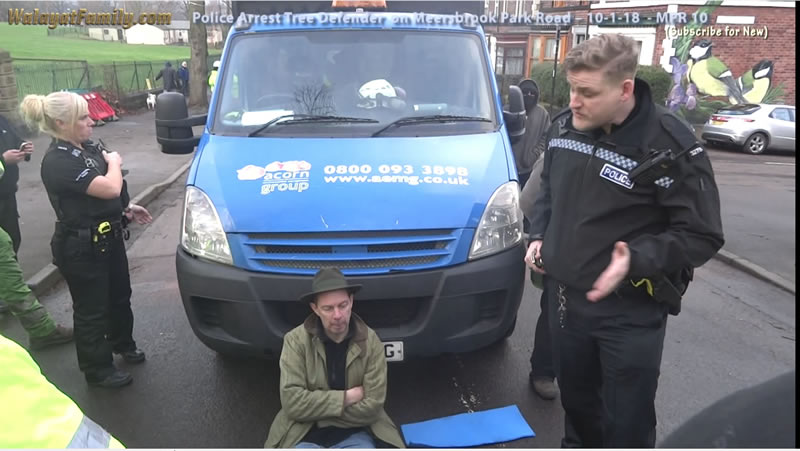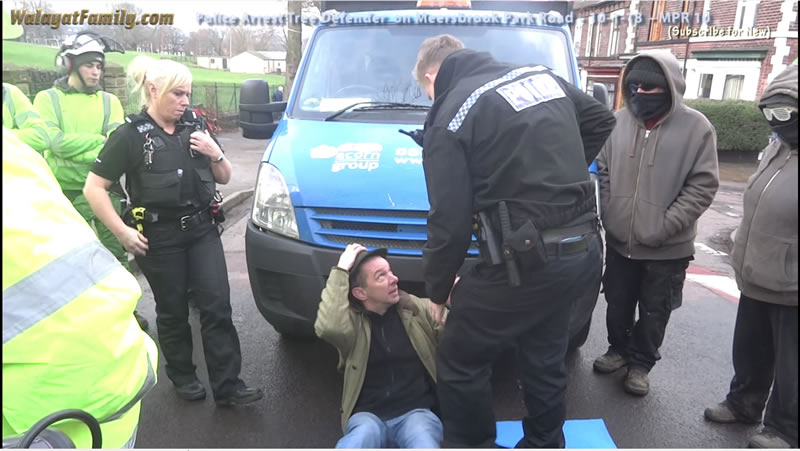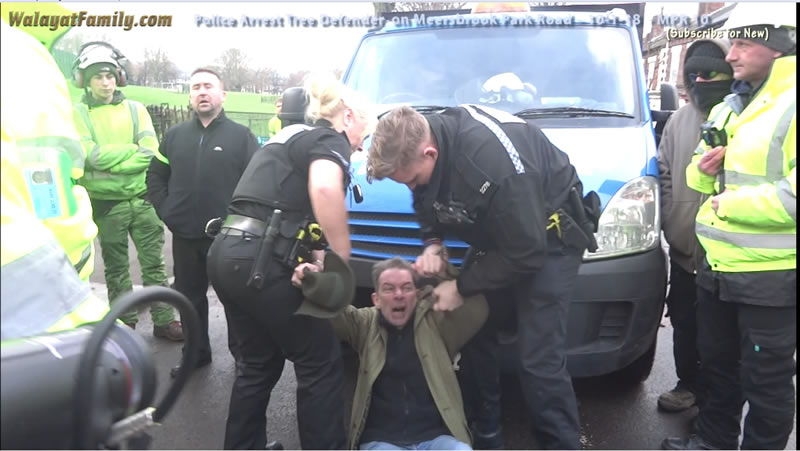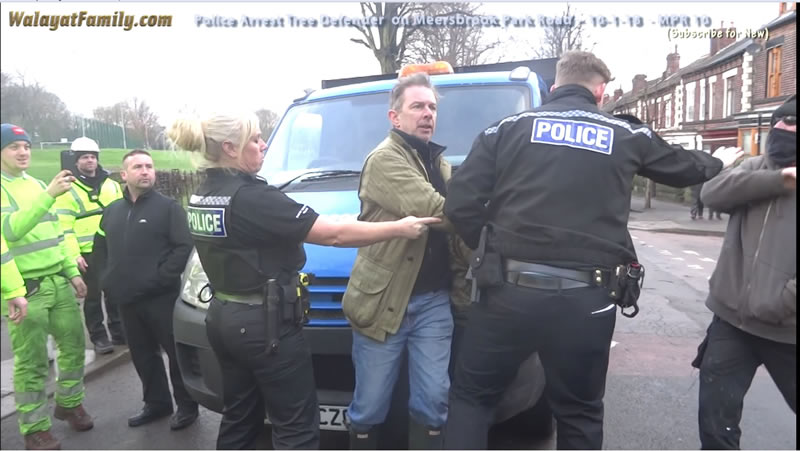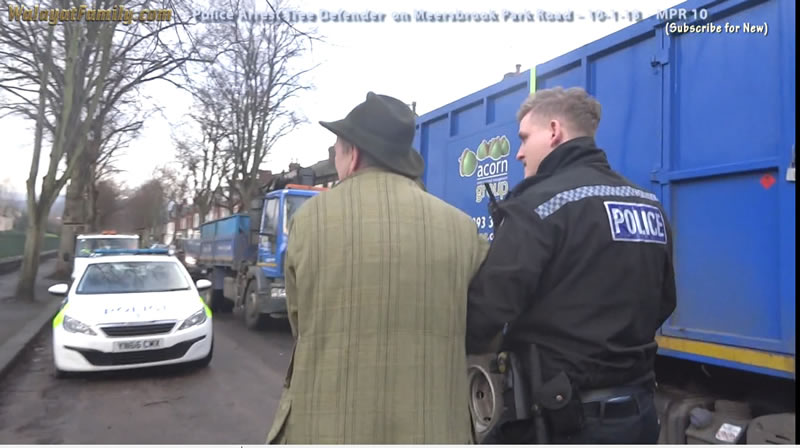 Click here for the full youtube video of what happened.
By N Walayat
Copyright 2018 http://www.walayatfamily.com/ - All Rights Reserved