News
Sheffield Local Issues: Sheffield City Council to FELL Iconic Chelsea Road Elm Tree
The Labour run Sheffield city council has decided to fell Sheffield's best street tree, the Chelsea Road Elm that had been awarded England's second best tree of the year award by the Woodland Trust. This is despite repeated promises that it would not be felled, but with Amey's initial tree felling tranche of felling 6000 street trees nearing completion, so now those trees that previously had been deemed to have been saved are now set to be felled.
And this comes literally days after Sheffield Hallam MP Jared O'Mara told constituents that he had been told it would NOT be felled. Instead the Council warns that the tree would be cut down next summer. However a huge skip has appeared next to Elm tree and signs have gone up on Chelsea road that suggest the felling could begin barely 3 days from now, the 12th of September 2017.
The Chelsea Road Elm Tree had become the symbol behind which thousands of Sheffielders had campaigned to halt the wholesale deforestation of Sheffield's street trees, loss of capital value averaging at £60,000 per large mature tree felled, that has now been stripped from hundreds of Sheffield's trees, which inevitably will convert into loss of housing valuations of not those streets where trees have been felled but the whole of city has been devalued, now having become infamous for it;s council cutting down thousands of its best street trees.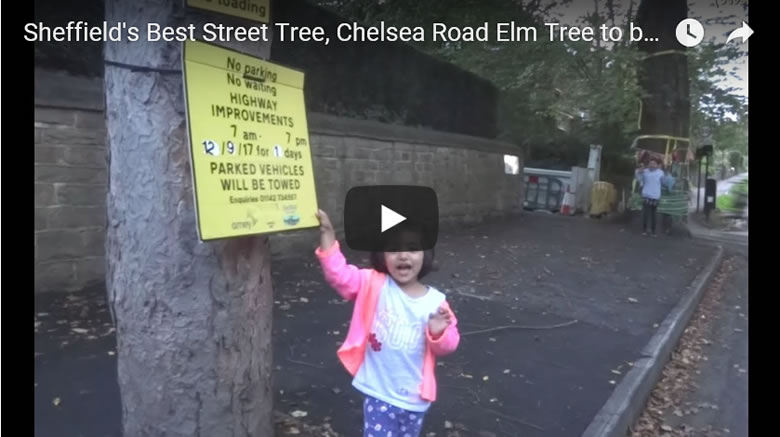 Some stills from the video:
Signs that the felling may be imminent are a large skip having appeared next to the elm tree.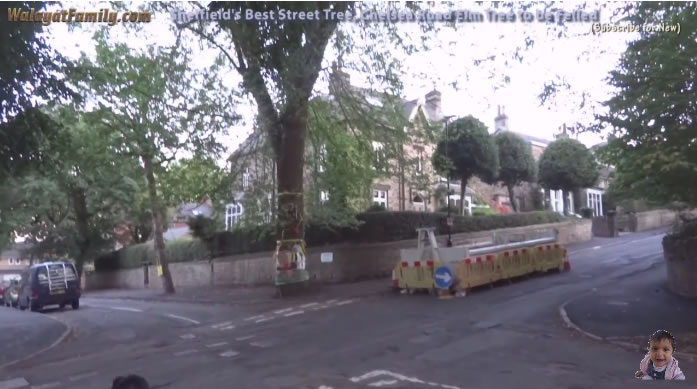 The road is to be closed to vehicles on the 12th of September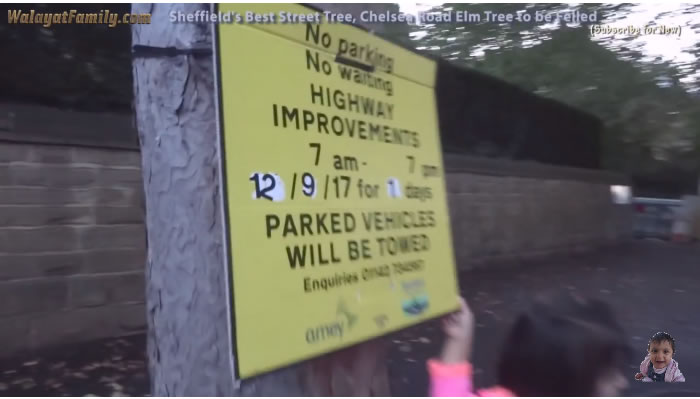 The Chelsea Road Elm Tree has recieved much mainstream media attention that includes BBC Look North and Calander News.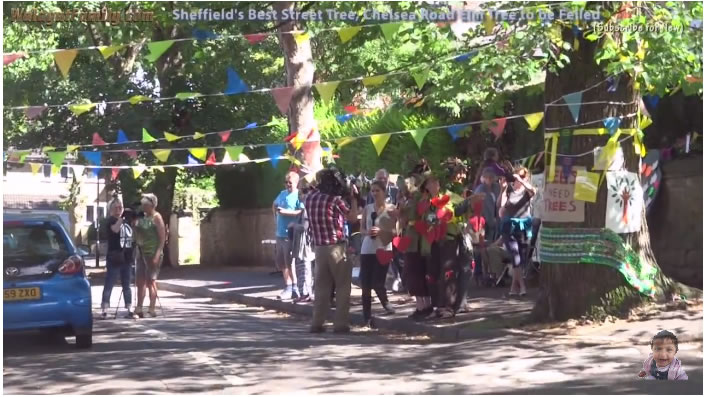 A number of street festivals have been held at the Chelsea Roadl Elm tree.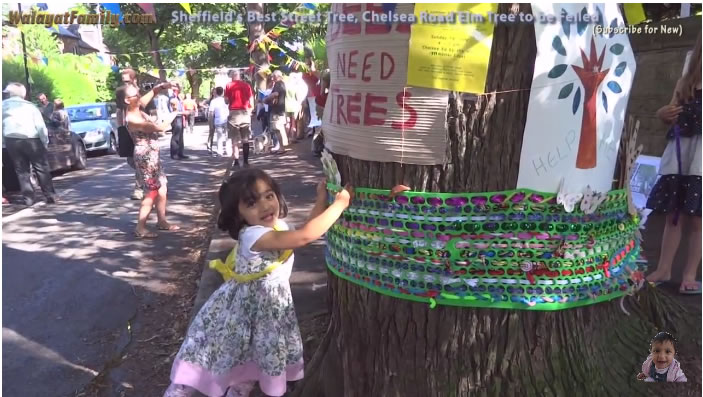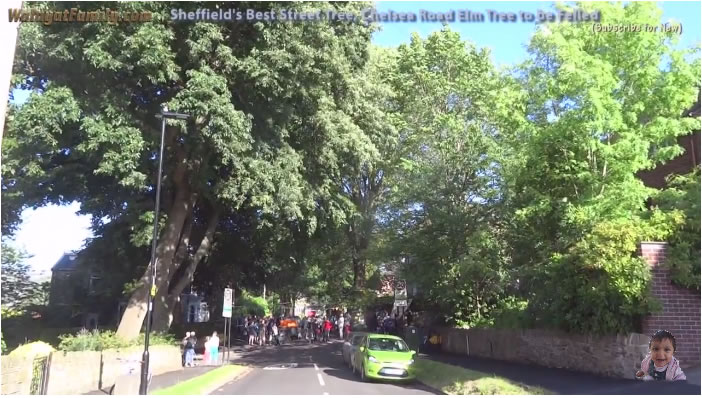 Swaledale road illustrates the fate awaits Chelsea Road - Before Amey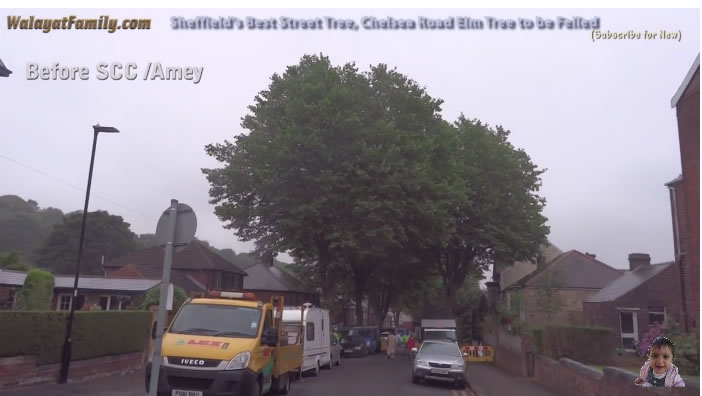 After Amey.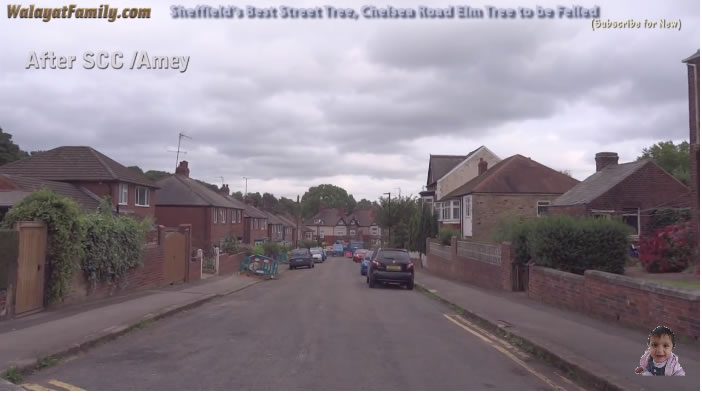 By Anika Walayat
Copyright 2017 http://www.walayatfamily.com/ - All Rights Reserved