News
Sheffield Local Issues: Will Stripping Streets of ALL their Trees Crash Sheffield House Prices?
Sheffield City Council's Streets Ahead PFI Contract with the Spanish Ferrovial family owned multinational Amey apparently also means that many of the Sheffield's tree lined suburbs are being stripped of virtually all of their big trees that have taken over 100 years to grow to their current house prices boosting splendour.
The big question is does felling of these community assets valued at approx £50k each (CAVAT method) also mean that the properties on these streets are also being felled?
We'll here's an example of what happened to one tree lined Sheffield street over the course of a couple of months during 2017 that was stripped of ALL of its street trees so you can make you your own minds up whether this street is now more or less appealing to prospective home buyers.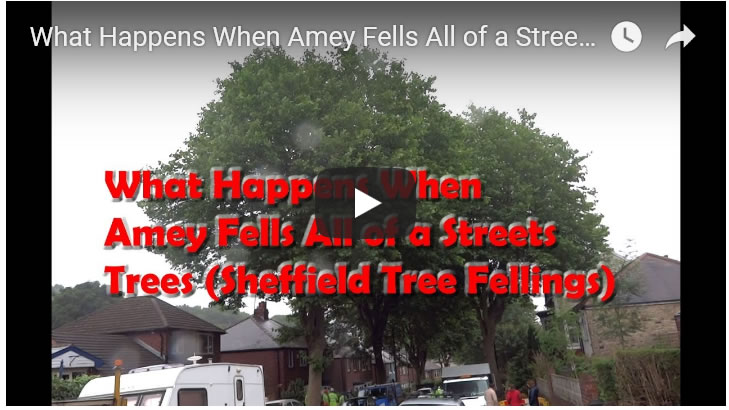 By N Walayat
Copyright 2017 http://www.walayatfamily.com/ - All Rights Reserved