News
Sheffield Local News: Sheffield UFO Incident - Attacks a Hot Air Balloon in Silverdale
A UFO incident takes place over the city of Sheffield, UK in the Silverdale area.
People on the ground can clearly see a UFO following a hot air balloon that appears to be in trouble.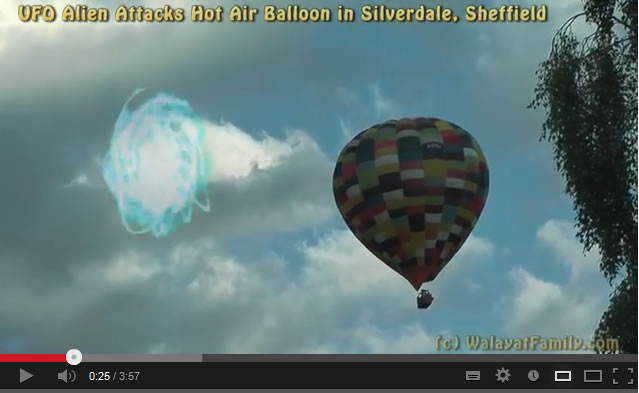 The UFO appears to attack the hot air balloon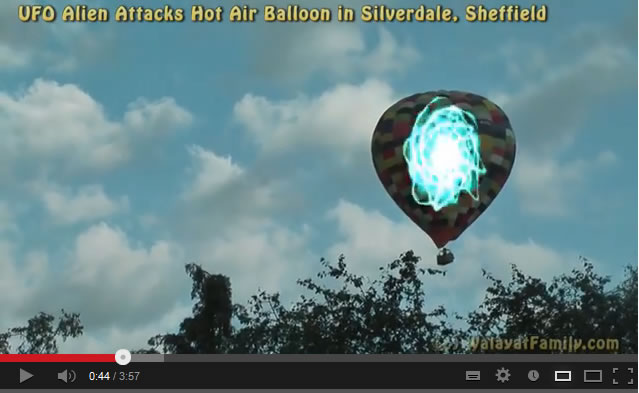 After several more such attacks the balloon can be seen to go down in flames.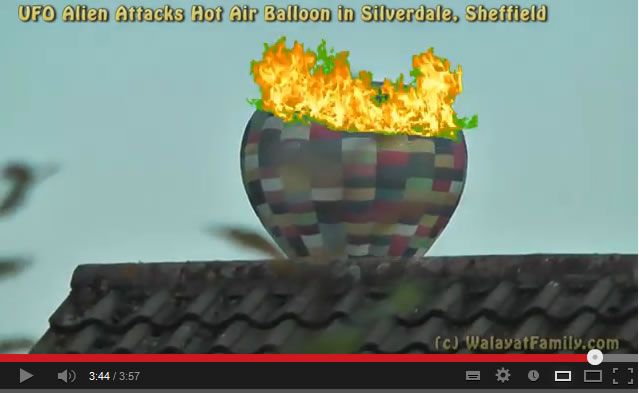 The Truth is Out There - Watch the video !
By Adnaan Walayat of Silverdale School - Sheffield
Copyright 2013 Walayat Family - All Rights Reserved