News
Gardening: How to Grow and Protect Strawberries From Being Eaten by birds in Silverdale Sheffield
I planted a number of Strawberry plants in Late March to Early April that were expected to start producing crops of nice juicy FRESH strawberries during July.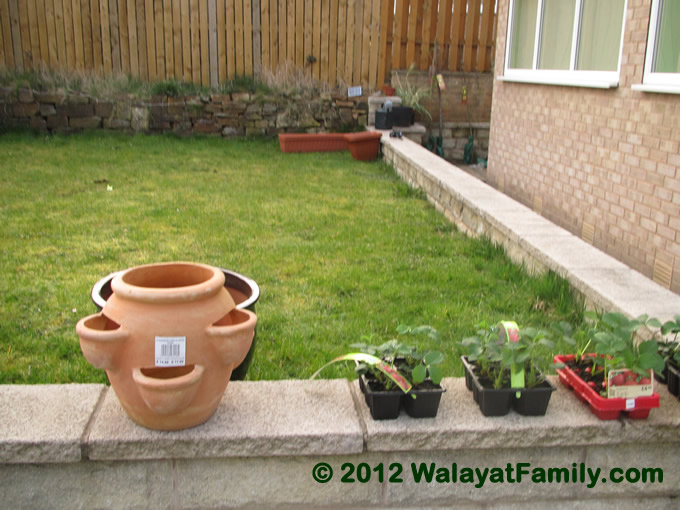 Here's a timeline of how the strawberries grow to their first crop and lessons learned to ensure a better future crops.
Mid May - Planting Plus 5 weeks and the plants have flowers, with the beginnings of what will turn out to be strawberries in the middle.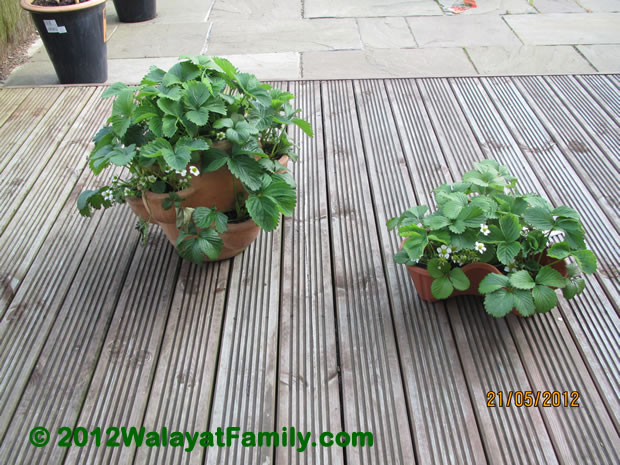 Tip - Make sure that the strawberry plants are watered EVERY DAY that it does not rain, adequate watering is very important!
Mid June - Planting Plus 9 weeks - The berries continue to grow in size, and it's time to start contemplating protecting them from being eaten by the likes of birds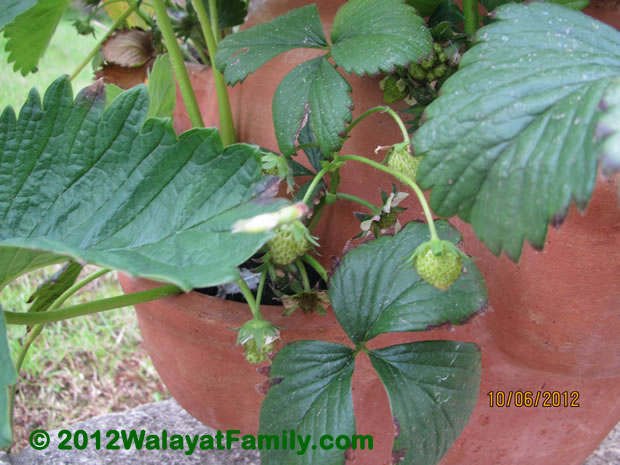 Tip - Protect your growing strawberries from birds with a Mesh
My solution was to construct a cage out of bamboo reeds and a nylon mesh, and string, all can be easily sourced at any garden centre or most large supermarkets and discount stores.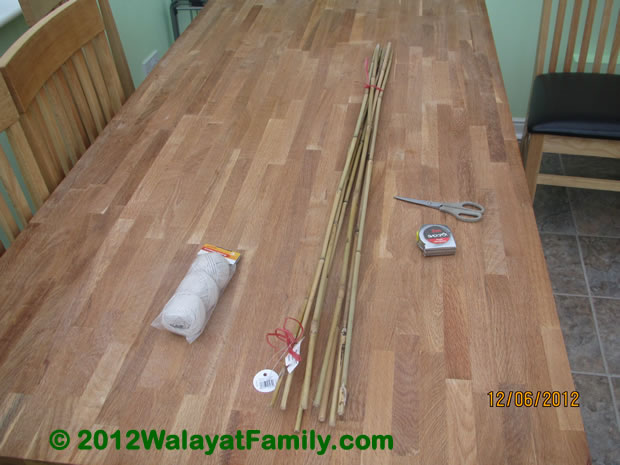 A couple of hours later and the cage is constructed so at least the growing strawberries won't be eaten by birds!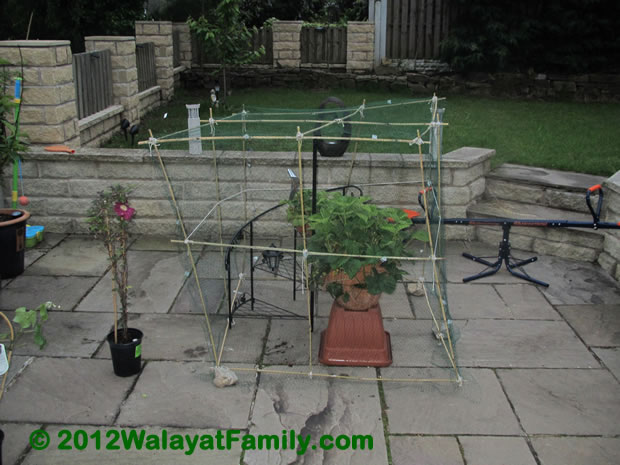 Late June - Planting Plus 11 weeks - The green berries are fattening up quite well, at this rate the first crop is not much more than a week away !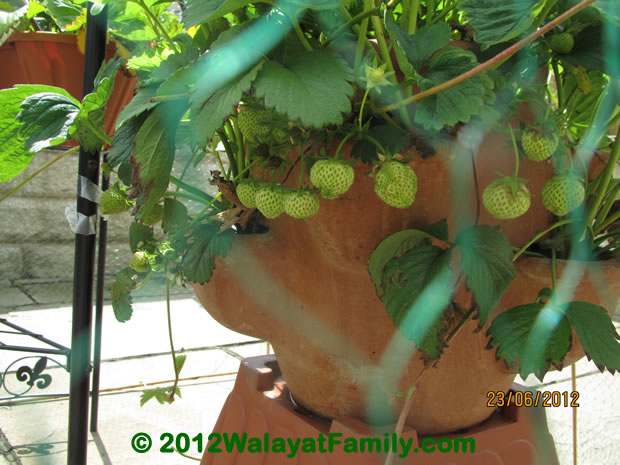 A Scarecrow gives a little added extra help in deterring greedy birds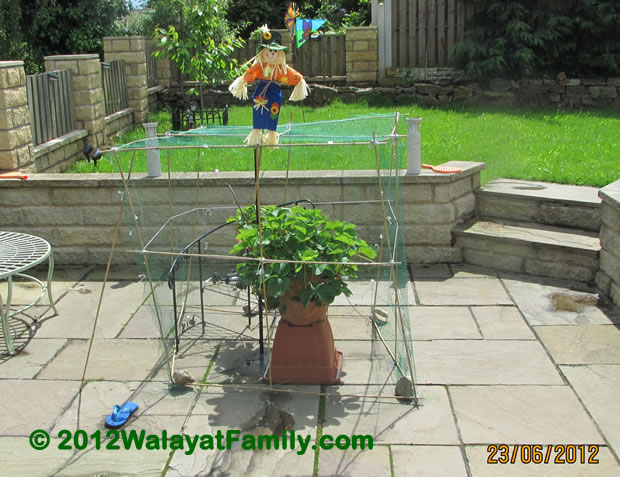 End of June - Planting Plus 12 Weeks - Houston We have Lift off ! Fresh Red Juicy Strawberries!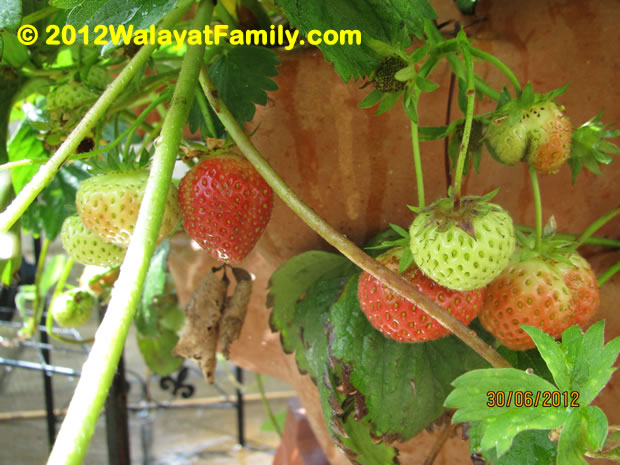 A few more days to let them turn a little redder and for the others to play catchup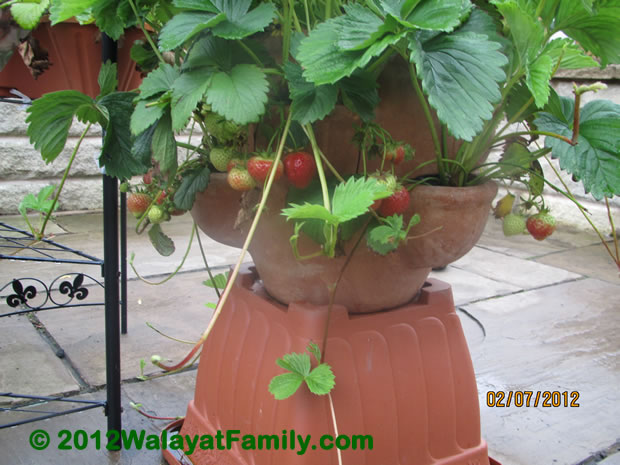 That's it ! the first crop of the strawberries are ripe for picking right on time in early July, some 13 weeks after first planting in Silverdale, Sheffield.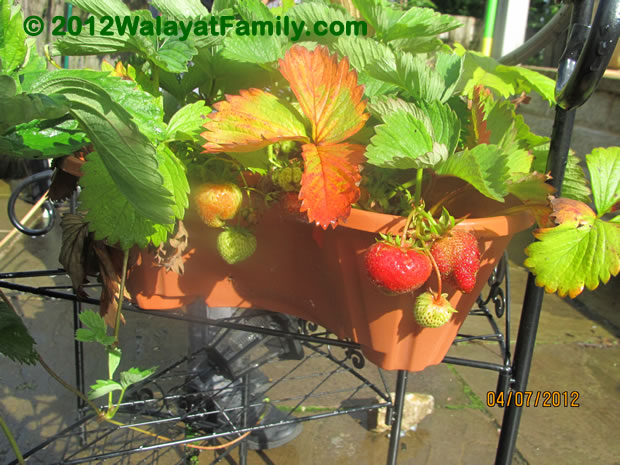 By N Walayat
Copyright 2012 Walayat Family - All Rights Reserved