News
Fun Time: Oculus Rift Virtual Reality Review by Anika at Insomnia Games Conference
This is my (Anika) review of using the Oclulus rift virtual reality headset at the Insomnia Games conference (youtube video)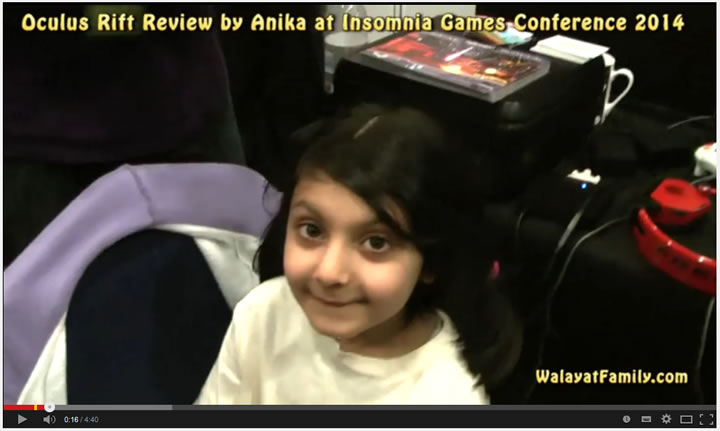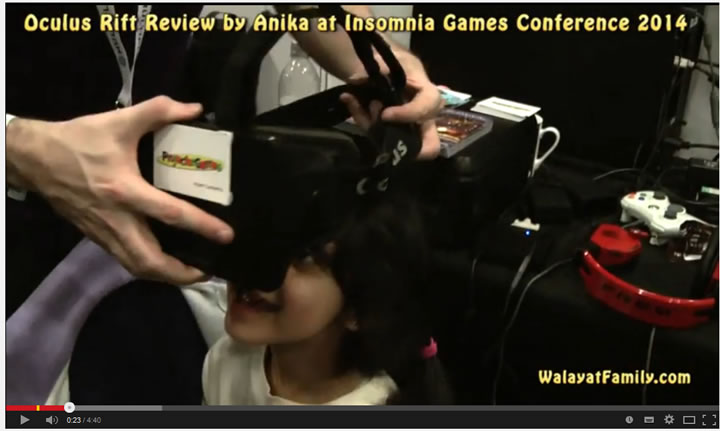 It was quite exciting to see the snow falling around me in 3d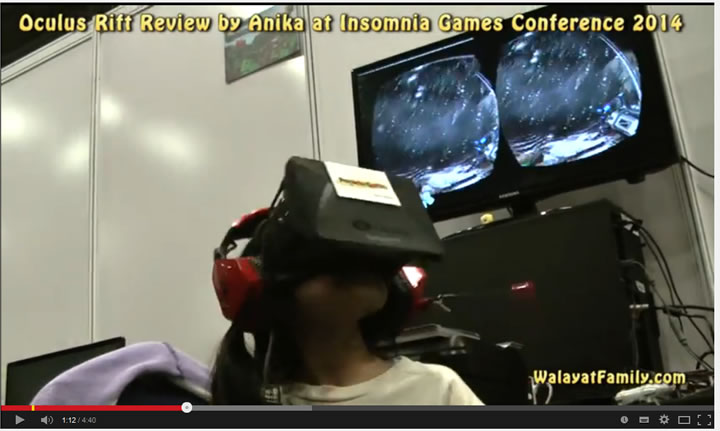 I was moving around and you could even look down and there were things there, I saw the mine craft things.
It was awesome, you saw lots of good things, like a mine craft robot and they tried to get me but they could not get me.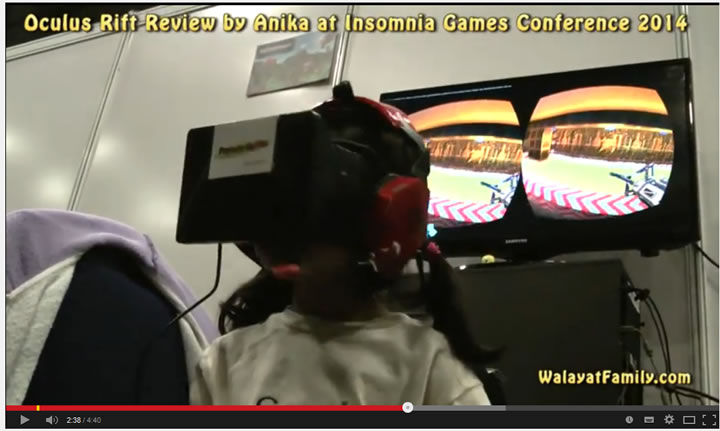 I liked it a lot cos I could imagine that it was real.
I absolutely do want one for my birthday because it is so awesome, I love it!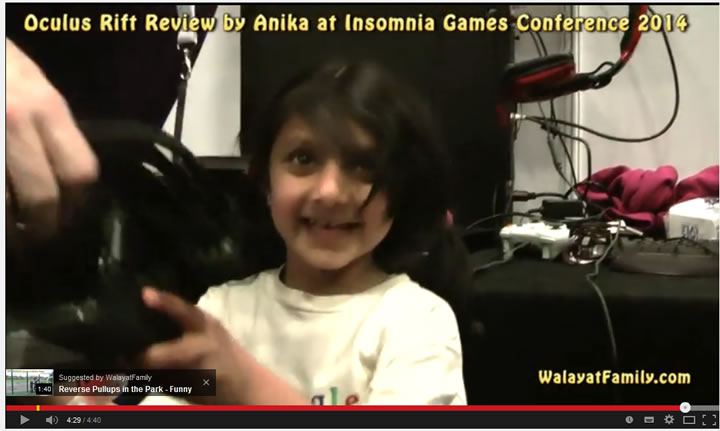 By Anika Walayat
Copyright 2014 Walayat Family - All Rights Reserved