News
Fun Time: New Samsung Minecraft Creeper Phone 2013
Forget Samsung Galaxy S4, or Note III, the latest great phone from Samsung is the Minecraft Creeper phone, as demonstrated by Adnaan and Sami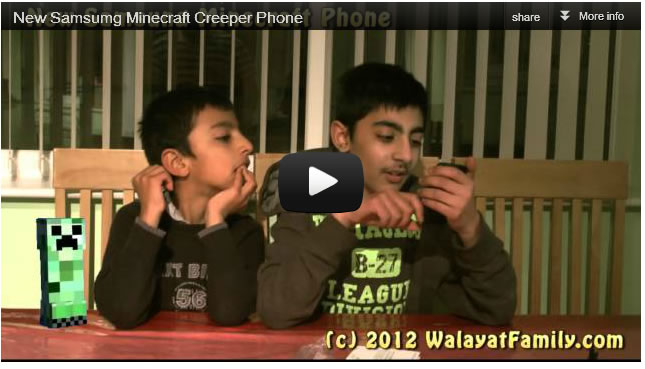 Unboxing the new Samsung Minecraft Creeper phone.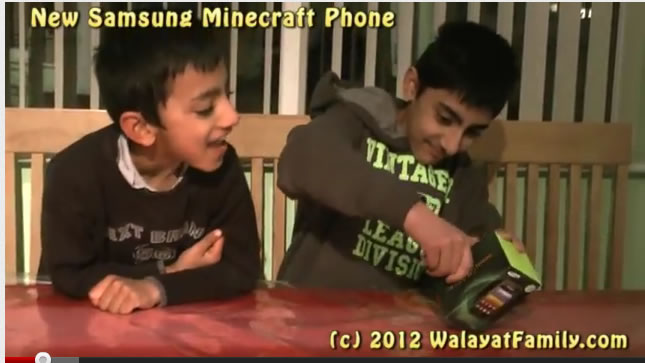 Hmmm now to figure out how to turn it on?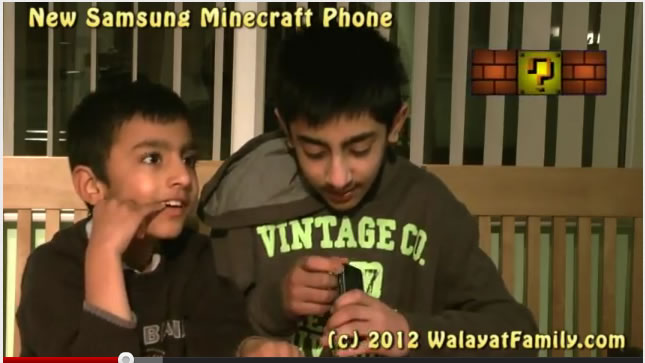 Time to party - it works!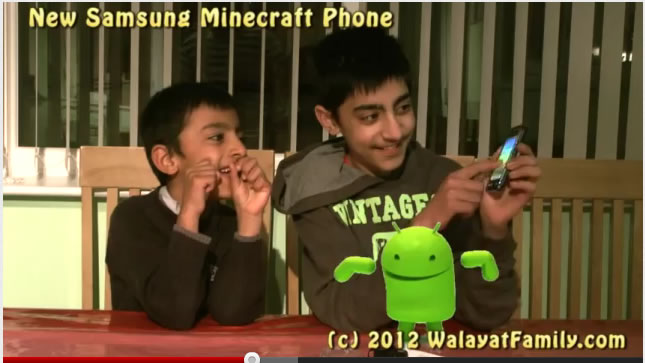 Connect to the Minecraft network and you will be transported into the MineCraft universe.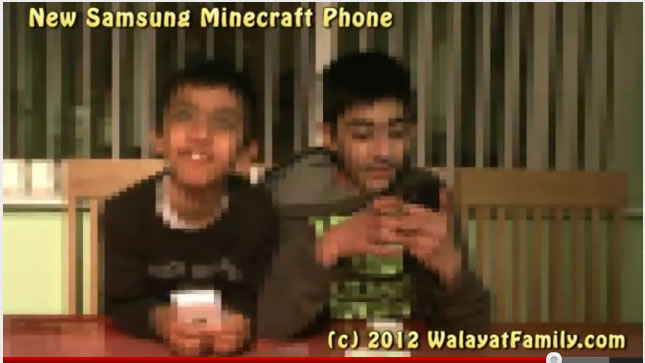 Which means be on alert for Creeper attack!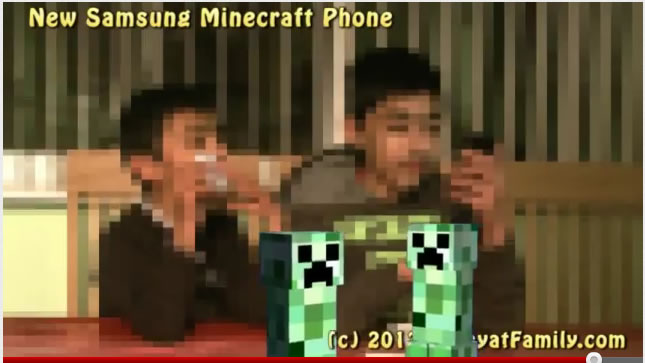 The conversion is complete - Sami is 100% Minecraft now!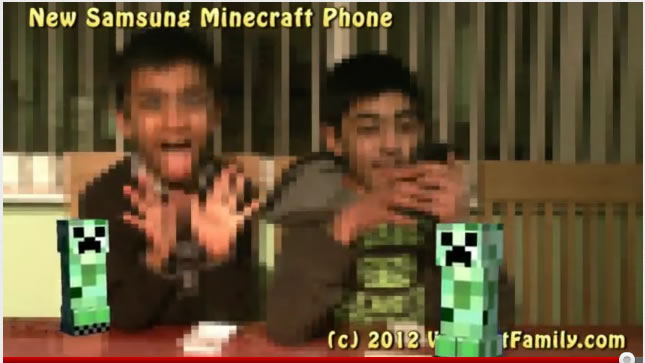 Remember to pre-order your minecraft phones early for Christmas because they will sell out!
By Adnaan and Sami Walayat
Copyright 2012 Walayat Family - All Rights Reserved